Sunglasses

Eyeglasses

Collaborations

Extras

Stories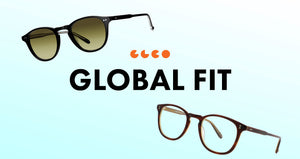 No slippage and no red marks.
Our Global Fit frames sit higher on the nose bridge, lifted up and away from the cheekbones — a perfectly tailored fit for all-day frame-wearing comfort designed for those with lower nose bridges and higher cheekbones. Offered in our most-loved frames, Hampton and Kinney, these classic GLCO silhouettes are universally flattering and perfect for everyday wear.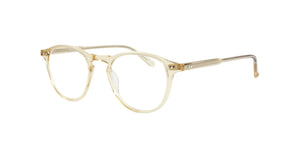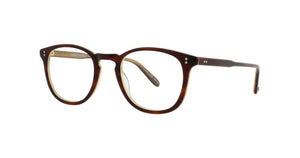 What is a Global Fit Frame?
Our Global Fit frame sits higher and provides more distance from your face. Designed with a thicker and deeper nosepad (12mm compared to 8mm on our standard fit), this frame addresses fit concerns for people with a narrow or low nose bridge and/or high cheekbones. The thicker nose pad allows for a more stable grip, preventing the frames from slipping down. The deeper padding elevates the frame off your face for all-day wear with no red marks on your cheekbones.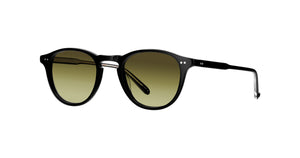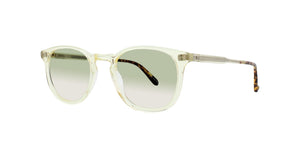 Should I wear a Global Fit frame?
If you find your frames constantly sliding down your nose, if they leave red marks on your cheekbones, or if you have discomfort around your nose or temples after a day of wearing frames, give our Global Fit frames a go.
Our Design Team's Philosophy
"As a goal, we want our frames to fit as many people as possible. A lot of time, care, and expertise goes into that part of the design process at GLCO. However, at times, the better it fits one head shape, the less it fits another. When creating frames for ethnically Asian and African structures, the fit points (the position of the ears, angle of the forehead, distance between the eyes, and cheekbone formation) are all considered for comfort and fit.

"To make sure the most people get the most love from the most GLCO frames, we use our expertise to make adjustments that create a fit that is as close to universal as possible without sacrificing the DNA of our legacy forms. For example, deeper nose pads make for a better fit across a broader range of bridge types. In addition to that, the actual designs we have chosen are thinner and have a shape in harmony with the contour of the eye socket making it exceptionally native to a vast populace."
s