Sunglasses

Eyeglasses

Collaborations

Extras

Stories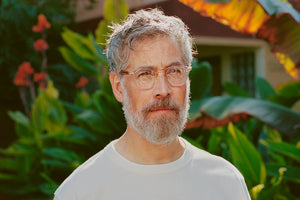 ---
---
Years connected to GLCO:
10+, the first time I met Garrett was at trampoline camp.
Occupation:
Actor, Director, Writer
Garrett is one of those guys who when I met him, I thought: Okay, this guy's a Super Friend. And A. Kinney Court was this really comfortable place that always welcomed everyone who was on the street, so it just kind of started to become a hangout. Garrett assembled, in the Venice community, a really great spectrum of individuals who were a little bit broken, but every single one of them really fun and silly, and from my perspective, that's informed the brand for sure.
---