Sunglasses

Eyeglasses

Collaborations

Extras

Stories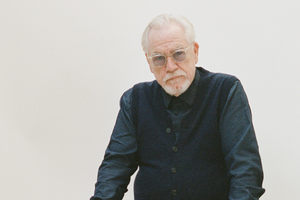 ---
---
Welcome to the 12th edition of Spectacle magazine. It's been far too long and so much has changed, which is clearly an obvious statement. I used to pride myself in my ability to be completely vulnerable with this letter in each edition of Spectacle. This has always been the place for my people to check where my head is at and it was always a bit of a splattered canvas of my heart and soul. But ultimately an open invitation for you to see me at my absolute core. I threw caution to the wind and let the words fall where they may. Today, I have less to say here than regular fans might be used to, but there's nothing that matters more than how good it feels to bring this publication back.
For those of you that don't know, Spectacle is a collection of my influences and my community. It's a vibrant painting of the city and people that I love shining on my canvas. For this edition, we stayed true to our California roots to showcase the diverse landscape and creative community of Los Angeles. My hope is always to try and inspire our readers by sharing our culture with you. We put together a unique collection of creative individuals within these pages that shine bright on my behalf so that this time around I don't have to do the talking here.
Within these pages you will find a wealth of creativity, passion, originality, and really just pure love and goodness — all of which I've tried to bring to the world over the course of a decade of running this brand. Zero percent discrimination. Zero percent judgement. One hundred percent love. A full 360 representation of the up, down, left, right and center of our reality here in California. It just feels damn good to be back. I missed you all and I'm beyond thrilled to be here sharing another edition of Spectacle.
- Garrett Leight
Los Angeles California, October 2021

DOWNLOAD SPECTACLE 12: PDF
PURCHASE A PRINT COPY: Spectacle 12
---